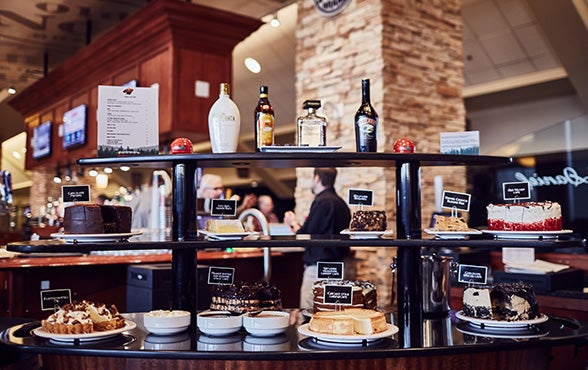 Jack Daniel's Old No. 7 Club
Phone: 651-726-8400
Luxurious settings, amazing food and memorable service are what you will find when you dine in Jack Daniel's Old No. 7 Club.
Whether you're cheering the home team or singing your heart out at a concert, you'll savor the difference of our regionally-inspired menus and relax in the comfort of premium spaces at the home of NHL's Minnesota Wild.
Score a goal with your guests when you plan your next intimate gathering, corporate event or VIP dinner in Jack Daniel's Old No. 7 Club, the premier bar and restaurant on the RBC Wealth Management Club Level, located near section C4. Jack Daniel's Old No. 7 Club is open two hours prior to all Wild games and is open for select concerts and events.

To make a reservation, please call the reservation line at 651-726-8400 (Monday - Friday, 9 a.m. - 5 p.m.) or visit ticketmaster.com to make online reservations for select events.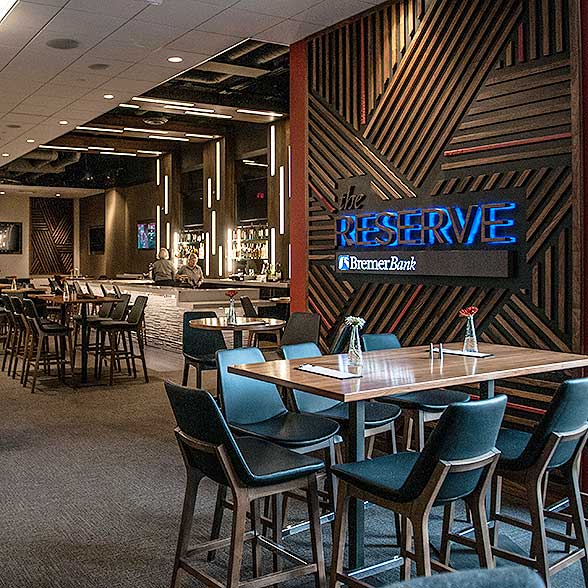 The Reserve
Phone: 651-726-8400
Our upscale lounge on the Bremer Bank Suite Level boasts an eclectic, chef-driven menu and an array of cocktail options. In addition to enjoying dinner and drinks here during Minnesota Wild games, be sure to include The Reserve in your plans when coming to Xcel Energy Center for concerts and special events. This lounge is open to all guests with suite level tickets or reservations. To make a reservation, call 651-726-8400 Monday - Friday from 9 a.m. - 5 p.m.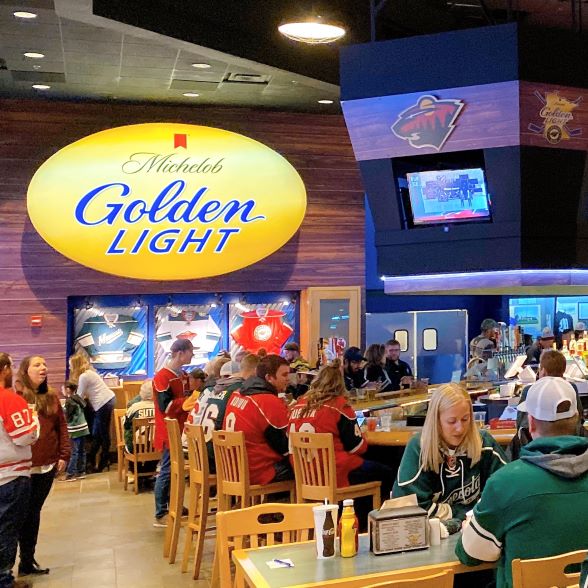 Michelob Golden Light Taphouse
The Michelob Golden Light Taphouse restaurant, located at section 120 (Gate 4), features bar service and a sports bar menu with 40 flat-screen televisions to catch current sporting action.

Minnesota Wild Games
The Wild hosts an hour long pre-game happy hour starting 2 hours prior to every home game during the regular season (5 p.m. - 6 p.m. based on a 7 p.m. game time.)
Happy Hour Locations:
Michelob Golden Light Taphouse located inside Gate 4

Complimentary (free play) arcade games are available for anyone to play at the Taphouse

Windsor Legacy Bar located on the RBC Wealth Management Club Level
Xcel Energy Center Events
The restaurant is open for most event. Visit the event page of the specific event you are attending for restaurant hours and specials.
The Michelob Golden Light Taphouse is located at Gate 4 near Section 120,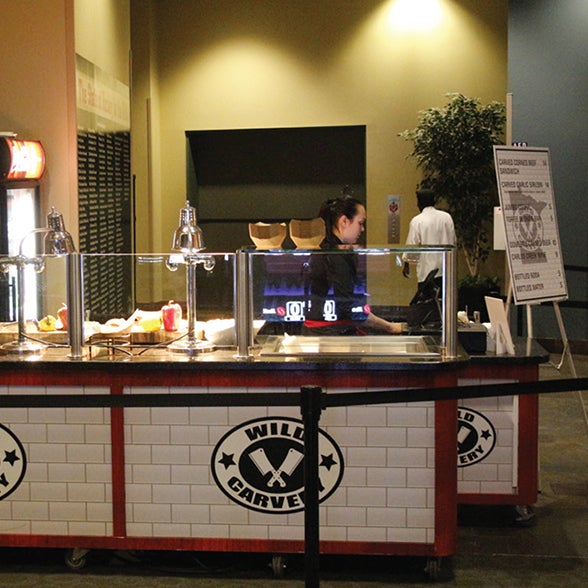 Chef Collaboration
Chef Collaboration is a unique way to connect with talented local chefs and team up to create dishes that are focused on high quality ingredients, time tested cooking techniques and thoughtful food development. Levy Restaurants partners with some of theTwin Cities biggest culinary names to bring their restaurants to life inside of the arena. Each month at Minnesota Wild games a new chef will be highlighted at the Breakaway Carvery adding their own unique touch to our game day club level fare. Collaborators include Tim McKee from OCTO Fishbar, Joe Ruhland from Herbie's on the Park and Justin Sutherland from Public Kitchen.
Located near section C34 on the RBC Wealth Management Club Level.
Chef Collaborations are soley open for Minnesota Wild Games.
Dietary Restrictions
To view a list of concessions offerings for common dietary restrictions, click here.
Guests with special dietary needs should always consult with their physicians for information specific to their particular situation.