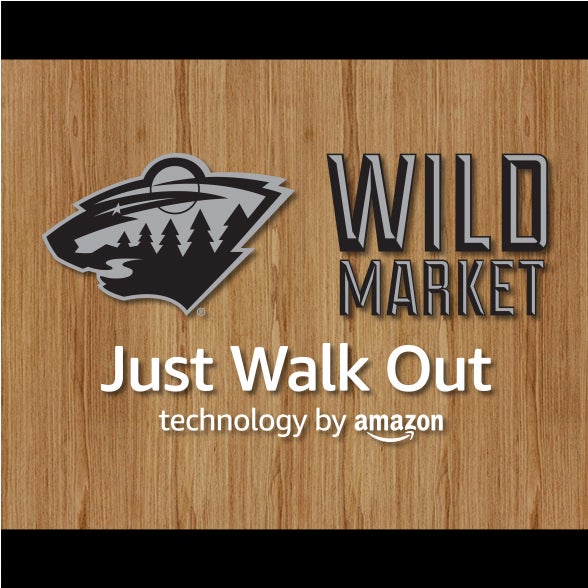 Wild Market
Wild Market is located near Section 113 and features Amazon's Just Walk Out technology which enables guests to purchase food and beverages without waiting in line.
To enter Wild Market, guests have the option of either inserting their credit card or hovering their palm over an Amazon One device . Once they're inside, they shop like normal. The technology determines what items they've taken from or returned to the shelves. After they leave, the credit card they inserted or linked to their Amazon One ID is charged for the items they took.
A wide variety of items will be available including both alcoholic and non-alcoholic beverages, snacks and candy. Guests purchasing alcohol will be required to show their ID to a store attendant for age verification.