Dine With Us
Xcel Energy Center Restaurants and Bars operated by Levy Restaurants.
Phone: 651-726-8400
Luxurious settings, amazing food and memorable service are what you will find when you dine in Jack Daniel's Old No. 7 Club. Whether you're cheering the home team or singing your heart out at a concert, you'll savor the difference of our regionally-inspired menus and relax in the comfort of premium spaces at the home of NHL's Minnesota Wild.

Score a goal with your guests when you plan your next intimate gathering, corporate event or VIP dinner in Jack Daniel's Old No. 7 Club, the premier bar and restaurant on the RBC Wealth Management Club Level, located near section C4. Jack Daniel's Old No. 7 Club is open two hours prior to all Wild games and is open for select concerts and events.

To make a reservation, please call the reservation line at 651-726-8400 (Monday - Friday, 9 a.m. - 5 p.m.) or visit ticketmaster.com to make online reservations for select events.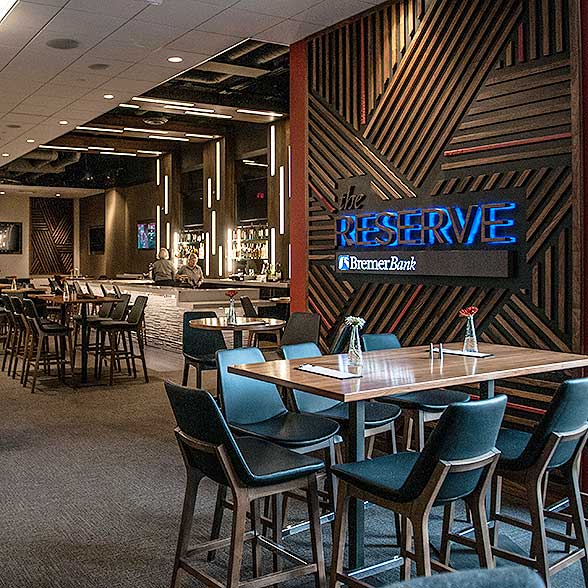 The Reserve
Phone: 651-726-8400
Our upscale lounge on the Bremer Bank Suite Level boasts an eclectic, chef-driven menu and an array of cocktail options. In addition to enjoying dinner and drinks here during Minnesota Wild games, be sure to include The Reserve in your plans when coming to Xcel Energy Center for concerts and special events. This lounge is open to all guests with suite level tickets or reservations. To make a reservation, call 651-726-8400 Monday - Friday from 9 a.m. - 5 p.m.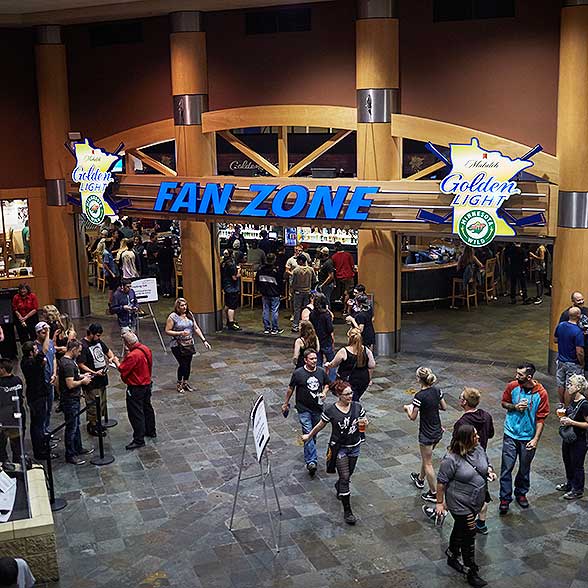 Mich Golden Light Fan Zone
The Mich Golden Light Fan Zone restaurant, located at section 120 (Gate 4), features bar service and a sports bar menu with 40 flat-screen televisions to catch current sporting action.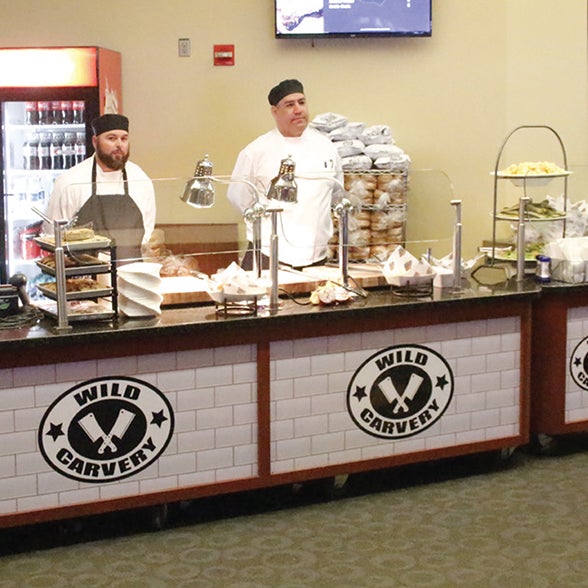 Club Carvery
If you're craving warm, filling hand-carved sandwiches, like our legendary slow roasted sirloin topped with tangy BBQ sauce or zesty horseradish mayo, Club Carvery has you covered. Open for Minnesota Wild games, our full lineup of savory sandwiches features perfectly roasted meats and super fresh toppings, and are served with a crisp fresh salad or kettle chips. Grab a jumbo cookie or homemade rice crispy treat and you've got the ultimate game day meal. Located on the RBC Wealth Management Club Level next to Jack Daniel's Old No. 7 Club and section C3.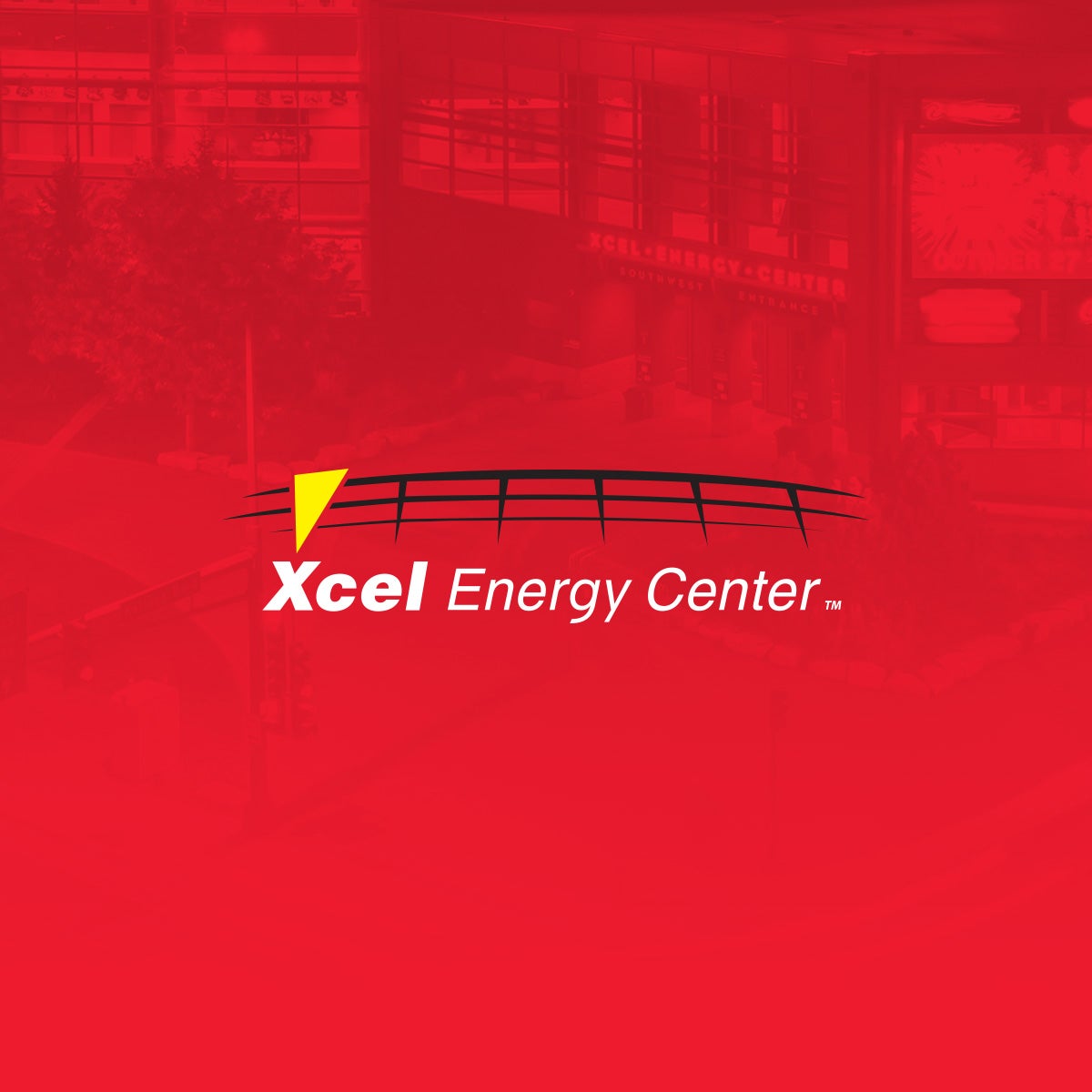 Goal Line Spirits and Eatery
Visit the Goal Line Spirits and Eatery for classic cantina fare. Slow roasted chicken tinga and pork carnitas are wrapped in a flour tortilla and topped with fresh pico de gallo. Other great options include loaded nachos with house made corn tortilla chips or grilled Elote with chihuaha cheese and a squeeze of fresh lime. All items are made to order quickly so you can get back to the action with your hot, delicious meal in hand. Round out your meal with a sweet treat or pair your meal with a beer, wine or soda. Located near section C23 on the RBC Wealth management Club level, the Goal line Spirits and Eatery is open for Minnesota Wild Games.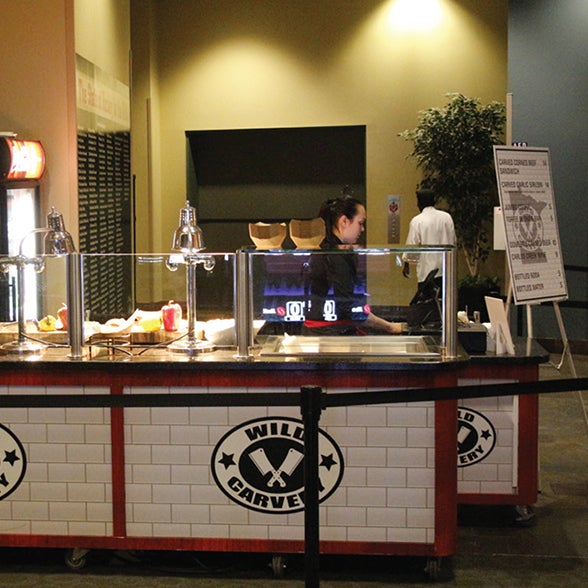 Breakaway Carvery
This hot spot specializes in two chef carved sandwiches: a corned beef with swiss cheese and louis dressing on marble rye, and an herb-stuffed pork loin topped with lettuce, tomato and aioli on a potato roll. Be sure to save room for a jumbo cookie or rice crispy treat. Located near section C34 on the RBC Wealth Management Club Level, Breakaway Carvery is open for Minnesota Wild games.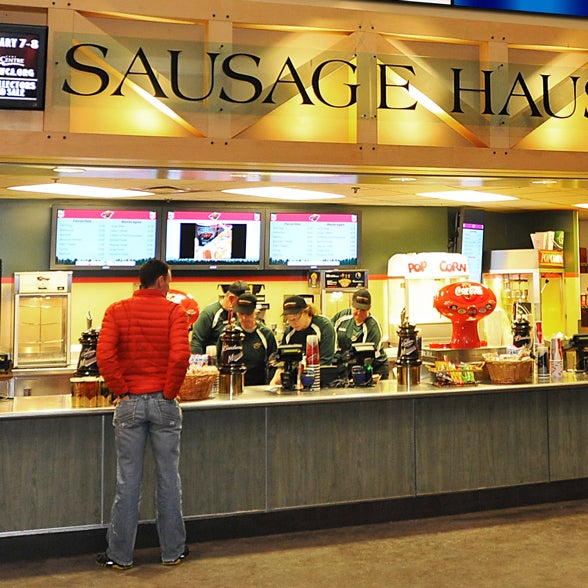 Concessions
Phone: 651-726-8130
We hope you bring your appetite to Xcel Energy Center because we're serving up all of your game-day favorites and so much more. Whether you're in the mood for piping hot brick oven pizza, Vietnamese meatball banh mi or a bucket of authentic Italian meatballs, you're going to find what you're looking for at our concessions on the 100 and 200 level concourses. Arena favorites like hot dogs, burgers, chicken tenders and brats are available alongside our specialty offerings, so try a little of everything while you're here.
Gluten free items are available throughout the arena and include our Italian chopped salad, super nachos, watermelon caprese, orange tabasco wings, char grilled kielbasa and heirloom tomato salad. Finish your gluten free dining experience off with a scoop of raspberry sorbet from Izzy's Ice Cream, located on the club level.
Concession availability may vary based on event.