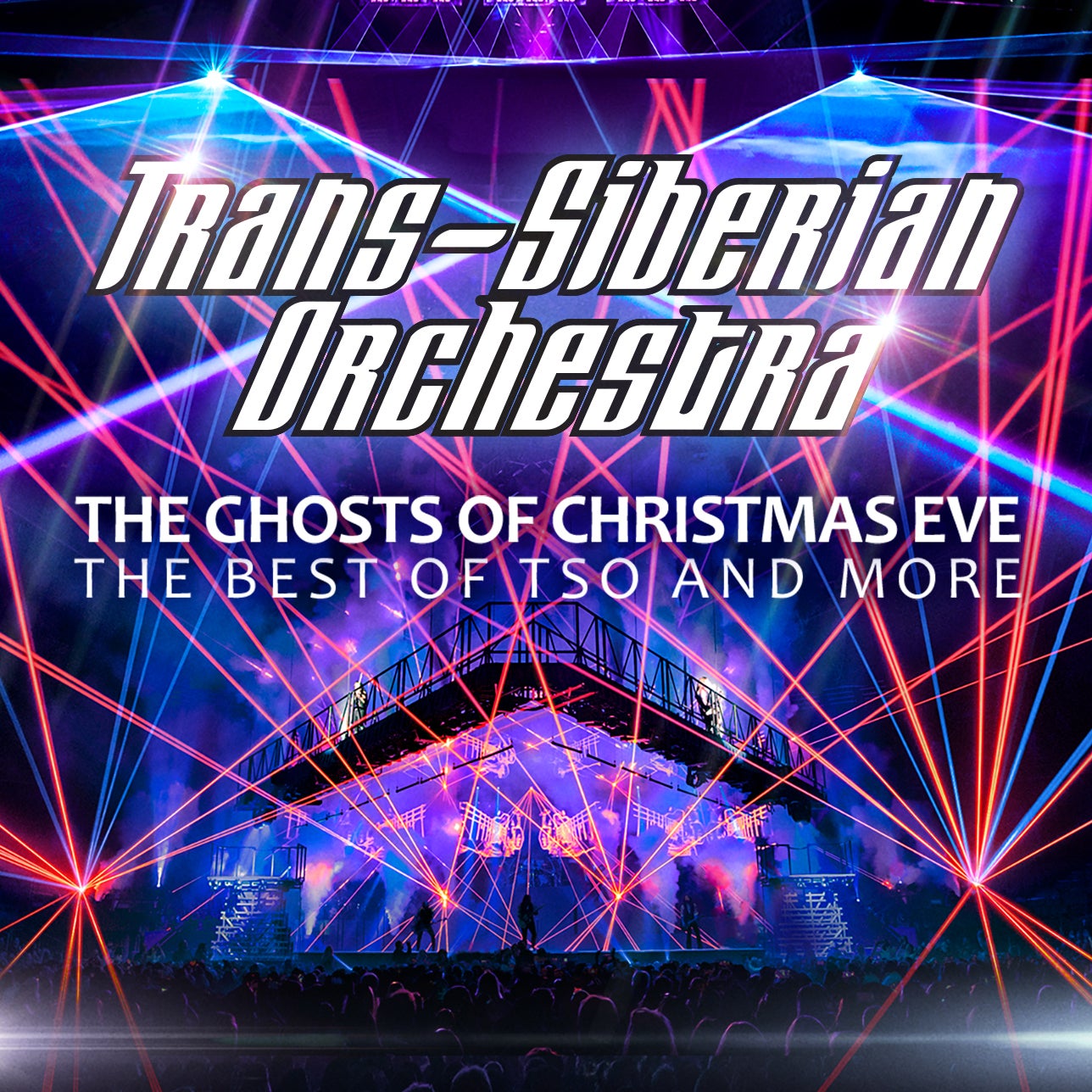 Event Info
Trans-Siberian Orchestra (TSO), the multi-platinum, progressive rock group, announced its highly-anticipated Winter Tour will be back for 2023. For 2023, TSO brings a completely updated presentation of the unforgettable, multi-generational holiday tradition, "The Ghosts of Christmas Eve." Over the course of the tour, TSO will visit 62 cities, delivering an impressive 104 performances before concluding on December 30.
A product of the imagination of TSO's late founder Paul O'Neill, and based on TSO's multi-platinum CD and TV special, "The Ghosts of Christmas Eve" follows the journey of a runaway who breaks into an abandoned vaudeville theater on December 24th. While seeking shelter from the cold, the teen is discovered by the theater's caretaker who uses the ghosts and spirits from the building's past to turn her life around. Following the performance of the rock opera, 2023's tour also boasts a rocking, blazing, and laser-lit second set containing more of TSO's greatest hits, fan-favorites, and surprises. In addition to experiencing the story at TSO's live concerts this year, fans at home can watch a digitally restored "The Ghosts of Christmas Eve" on their local PBS station.
"For 27 years you have helped make Paul O'Neill's TSO stories a part of your holiday tradition. And, for 27 years, our tradition has been to make every year's tour better than the last for you. 2023 is no exception as this year's tour will be the best ever. I can't wait to see our 'repeat offenders' out at the shows and look forward to seeing the new faces as well," said TSO's music director and lead guitarist Al Pitrelli.
Year-after-year TSO hits the upper reaches of the domestic and worldwide tour charts. Recently, Pollstar published its compiled touring charts for the past 40 years. TSO ranked No. 11 in Tickets Sold and No. 21 in Top Box Office Grosses. In January, Billboard placed TSO at #1 of its December 2022 Boxscore Report. Additionally, at the close of the aughts, the group was ranked at No. 20 on Pollstar's "Top Tour(s) of the Decade" and No. 25 on Billboard's "Top Touring Artists of the Decade."
Bag Policy

For enhanced safety and speed of entry, we encourage guests not to bring bags of any kind. Bags, purses and backpacks are not allowed. Clutch, wristlet and wallets sized 4" x 6" x 1.5" or smaller are allowed and subject to inspection. Medical bags and diaper bags are allowed, however, they are required to pass through x-ray screening prior to entry. Guests with medical and diaper bags must enter the arena at Gate 1. Please allow extra time for entry.

Mobile Entry

Pro tip for faster mobile entry: Add your tickets to your phone's "wallet" and have a fully charged battery. This bypasses the need for Wi-Fi or cellular data at the gates.

Mobile tickets are like an airline boarding pass which can be accessed with a smartphone via the Ticketmaster app or mobile site in a bar code format and scanned at the gate for entry. Mobile tickets are protected by Ticketmaster's SafeTix™ technology. SafeTix™ continually generates a new and unique barcode that automatically refreshes every few seconds so the barcode cannot be stolen or copied, keeping your tickets safe and secure. Screen shots are not accepted for entry.

Cashless Payment Only

Only credit card and mobile payment (Apple Pay, Google Pay, etc.) are accepted for concessions, retail and parking transactions. Only credit card payment is accepted for box office transactions. Cash is not accepted.