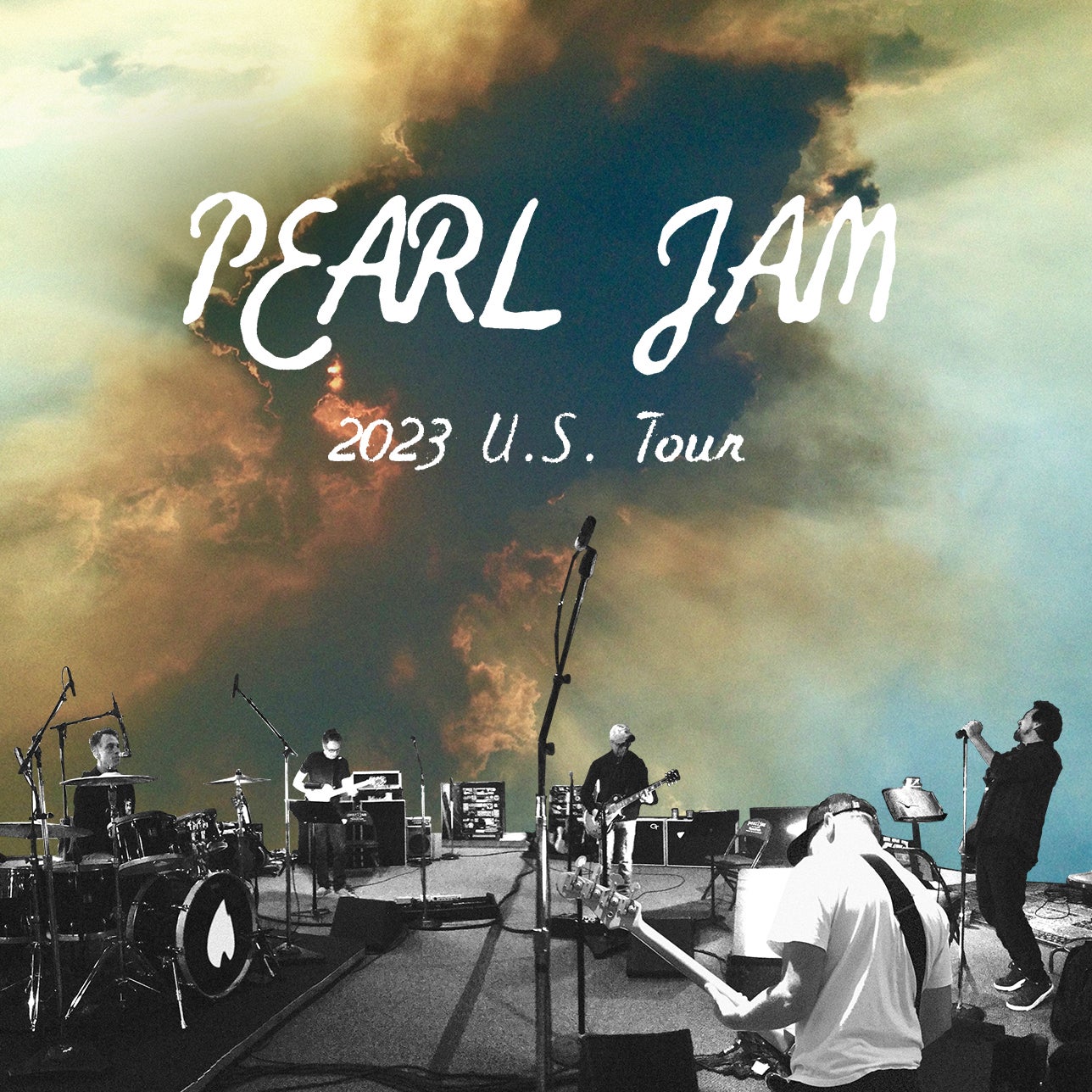 Event Info
Pearl Jam will hit the road in August and September performing nine shows across St. Paul, Chicago, Indianapolis, Fort Worth and Austin.
2020 officially marked 30 years of Pearl Jam performing live. Eleven studio albums, hundreds of unique live performances and official live concert bootleg releases later, the band continues to be critically acclaimed and commercially successful -- with over 85 million albums sold worldwide. Pearl Jam was inducted into the Rock and Roll Hall of Fame in 2017.
Pearl Jam's latest album Gigaton was released in March 2020. Featuring fan favorites "Dance of the Clairvoyants," "Superblood Wolfmoon," and "Quick Escape" the album debuted #1 on Billboard's Top Rock Albums, Top Alternative Albums, and Billboard Vinyl Albums Chart. In addition it hit Top 5 on Billboard 200 Album Chart, #2 Billboard Top Album Sales Chart and to date has reached over 200 million global streams. The album was critically acclaimed with Entertainment Weekly raving, "It's a sturdy rock album from five guys who know what they're doing, took time till they had something to say, are interpolating new influences and sound stoked to be back together in a room."
Ticket Information

Pearl Jam continues to try to protect fans' access to fairly priced tickets by providing the majority of tickets to Ten Club members, making tickets non-transferable where permitted, and by selling PJ Premium tickets. Tickets on this tour will continue to be non-transferable in all states except Illinois where it is prohibited by law.

Bag Policy

For enhanced safety and speed of entry, we encourage guests not to bring bags of any kind. Bags, purses and backpacks are not allowed. Clutch, wristlet and wallets sized 4" x 6" x 1.5" or smaller are allowed and subject to inspection. Medical bags and diaper bags are allowed, however, they are required to pass through x-ray screening prior to entry. Guests with medical and diaper bags must enter the arena at Gate 1. Please allow extra time for entry.

Mobile Entry

Pro tip for faster mobile entry: Add your tickets to your phone's "wallet" and have a fully charged battery. This bypasses the need for Wi-Fi or cellular data at the gates.

Mobile tickets are like an airline boarding pass which can be accessed with a smartphone via the Ticketmaster app or mobile site in a bar code format and scanned at the gate for entry. Mobile tickets are protected by Ticketmaster's SafeTix™ technology. SafeTix™ continually generates a new and unique barcode that automatically refreshes every few seconds so the barcode cannot be stolen or copied, keeping your tickets safe and secure. Screen shots are not accepted for entry.

Cashless Payment Only

Only credit card and mobile payment (Apple Pay, Google Pay, etc.) are accepted for concessions, retail, parking and box office transactions. Cash is not accepted.

Concessions - Mobile Ordering and Cashless Payment

Xcel Energy Center now has convenient and contactless in-arena mobile ordering for concessions using the NHL Mobile App, or visit the Guest Services desks in the arena for information about our menu offerings.

Credit card and mobile payment (Apple Pay, Google Pay) are accepted for concessions.

Concession availability may vary based on event.