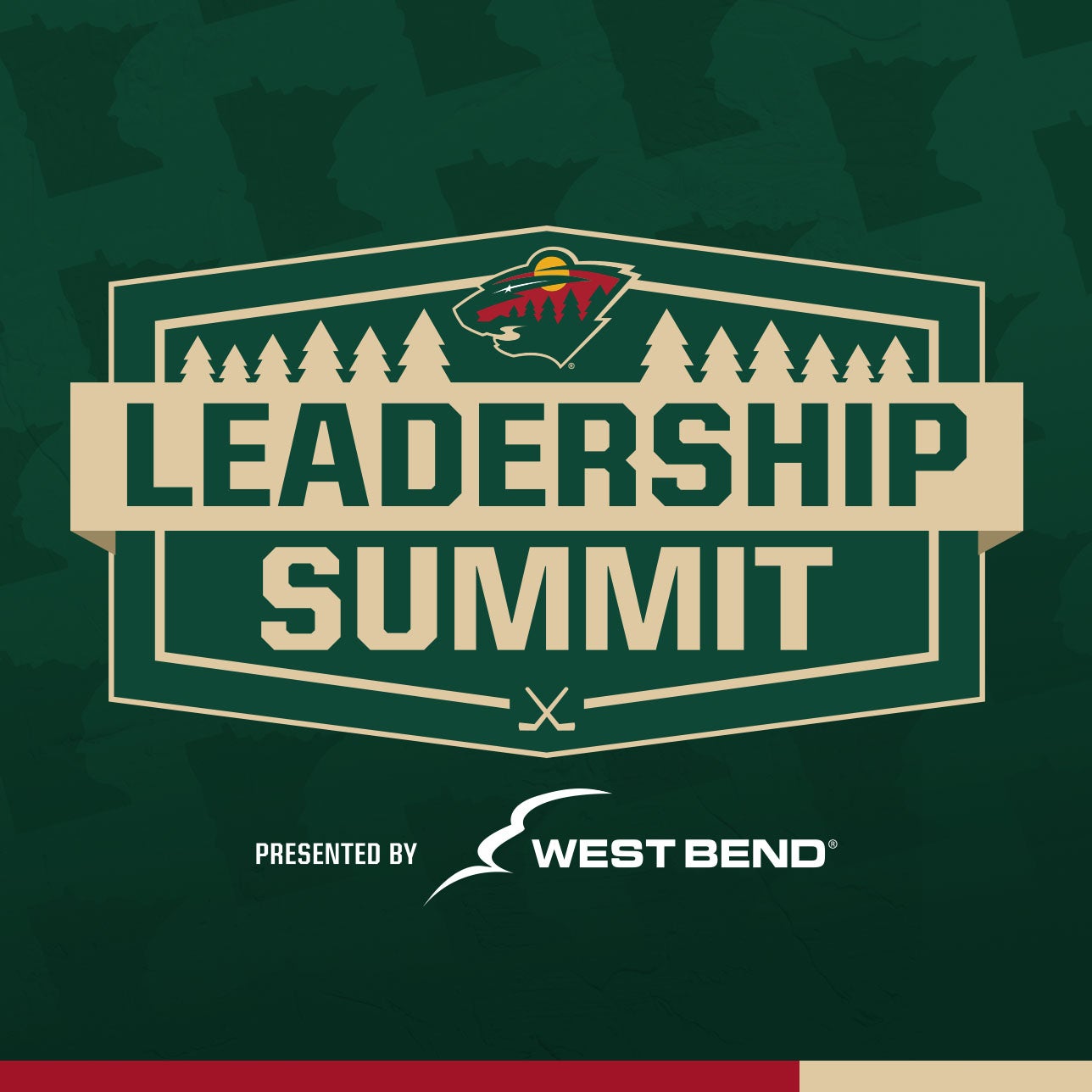 Minnesota Wild Leadership Summit
Minnesota Wild Leadership Summit
Event Info
The National Hockey League's (NHL) Minnesota Wild have announced the Seventh Annual Minnesota Wild Leadership Summit, presented by West Bend Mutual Insurance, will be held on Wednesday, June 21 from 9 a.m. - 1 p.m. at Xcel Energy Center.
High school hockey captains, seniors and their coaches from Minnesota and around the country are invited to participate in the Leadership Summit. This event is a great opportunity for hockey captains and coaches to learn from a wide-ranging, inspiring and influential group of leaders. The Leadership Summit is free of charge and is open to the first 500 boys and girls high school hockey captains and coaches. Teams will be accepted on a first-come, first-served basis. Coaches can register their teams at wild.com/leadership.
Attendees will have the opportunity to hear from industry leaders, coaches and former captains from the State of Hockey and beyond. This year's event features Minnesota Wild Assistant Coach, Darby Hendrickson. The full schedule will be announced closer to the event.
Bally Sports North Wild Live's Audra Martin will host the Summit and Bally Sports North broadcaster Kevin Gorg will serve as moderator.
The Minnesota Wild Leadership Summit is supported by the NHL, NHLPA, Minnesota Hockey, the Minnesota State High School League, the Minnesota Boys and Girls Hockey Coaches Associations and the Positive Coaching Alliance. The schedule and speakers for the Leadership Summit are subject to change.
West Bend Mutual Insurance Company has been insuring homes, autos, and businesses for more than 125 years. Headquartered in West Bend, Wisconsin, the company employs more than 1,500 associates and partners with 1,600 independent insurance agencies in 14 states to bring these products and services to their valued customers.
Bag Policy

For enhanced safety and speed of entry, we encourage guests not to bring bags of any kind. Bags, purses and backpacks are not allowed. Clutch, wristlet and wallets sized 4" x 6" x 1.5" or smaller are allowed and subject to inspection. Medical bags and diaper bags are allowed, however, they are required to pass through x-ray screening prior to entry. Guests with medical and diaper bags must enter the arena at Gate 1. Please allow extra time for entry.