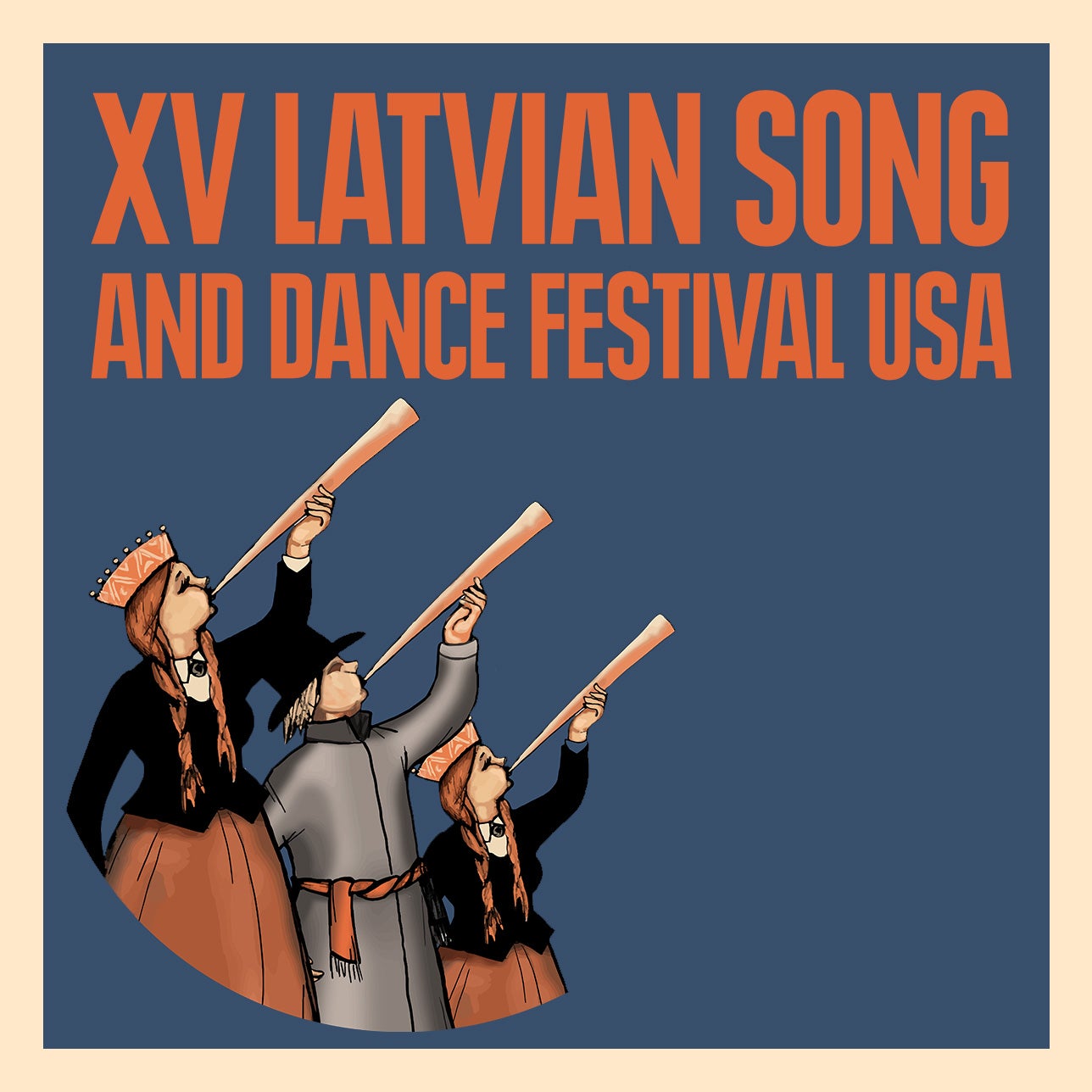 Latvian Grand Folk Dance Performance
Latvian Grand Folk Dance Performance
Event Info
The Grand Folk Dance Performance is always one of the highlights of the Festival and will literally energize Xcel Energy Center with hundreds of dancers from the USA, Canada, Latvia, and Europe. Experience the cultural and geographic nuances of the four regions of Latvia through their folk dances. Feel the exhilaration that Latvian folk dancing brings to both dancer and spectator alike!
No Bags Permitted

NO BAGS are permitted inside the arena to help reduce staff touchpoints and expedite entry times for guests. This includes clutches, clear bags, purses, backpacks, fanny packs, etc. Medical and diaper bags are permitted at Gate 1 and are subject to x-ray screening. Small wallet in pocket or on lanyard permitted.

Mobile Entry

Pro tip for faster mobile entry: Log on to your Ticketmaster account and add the mobile tickets to your Apple Wallet/Google Wallet app. This bypasses the need for Wi-Fi or cellular data at the gates.

Mobile tickets are like an airline boarding pass which can be accessed with a smartphone via the Ticketmaster app or mobile site in a bar code format and scanned at the gate for entry. Mobile tickets are protected by Ticketmaster's SafeTix™ technology. SafeTix™ continually generates a new and unique barcode that automatically refreshes every few seconds so the barcode cannot be stolen or copied, keeping your tickets safe and secure. Screen shots are not accepted for entry.

Digital Payment Only

Only credit card and mobile payment (Apple Pay, Google Pay, etc.) are accepted for concessions, retail and parking transactions. Only credit card payment is accepted for box office transactions. Cash is not accepted.

Concessions - Mobile Ordering and Digital Payment

Xcel Energy Center now has convenient and contactless in-arena mobile ordering for concessions using the NHL Mobile App, or visit the Guest Services desks in the arena for information about our menu offerings.

Credit card and mobile payment (Apple Pay, Google Pay) are accepted for concessions.

Concession availability may vary based on event.

Face Coverings and COVID-19 Protocols

Face coverings are currently not required to attend this event. Guests who prefer to wear a mask are encouraged to continue to do so. Proof of vaccination/negative COVID test are not required to attend this event.

By purchasing tickets to events at Xcel Energy Center, unless prohibited by law, you agree to abide by the health and safety measures in effect at the time of the event, which may include, but not be limited to, wearing masks or providing proof of vaccination status.