Dec 10, 2019
Saint Paul RiverCentre and Xcel Energy Center Join "Adopt-A-Drain" Program
View All News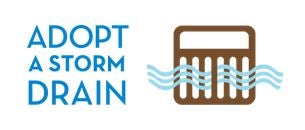 Saint Paul RiverCentre and Xcel Energy Center today announced their participation in the Adopt-a-Drain program - a regional initiative with a goal to keep neighborhoods clean and protect local waterways.
The facilities adopted eight surrounding storm drains with a commitment to volunteer fifteen minutes, twice a month, to keep these drains clear of leaves, trash and other debris to reduce water pollution.

The Adopt-a-Drain program began in Saint Paul in 2014 with support from the City of Saint Paul, Capitol Region Watershed District and the CGEE at Hamline University. To date, more than 5,600 residents have adopted 9,612 storm drains preventing nearly 140,000 pounds of debris -- or 70 tons -- from washing into lakes and rivers.