Dec 3, 2019
Saint Paul Mayor Melvin Carter Recognizes Race to Reduce Participants
View All News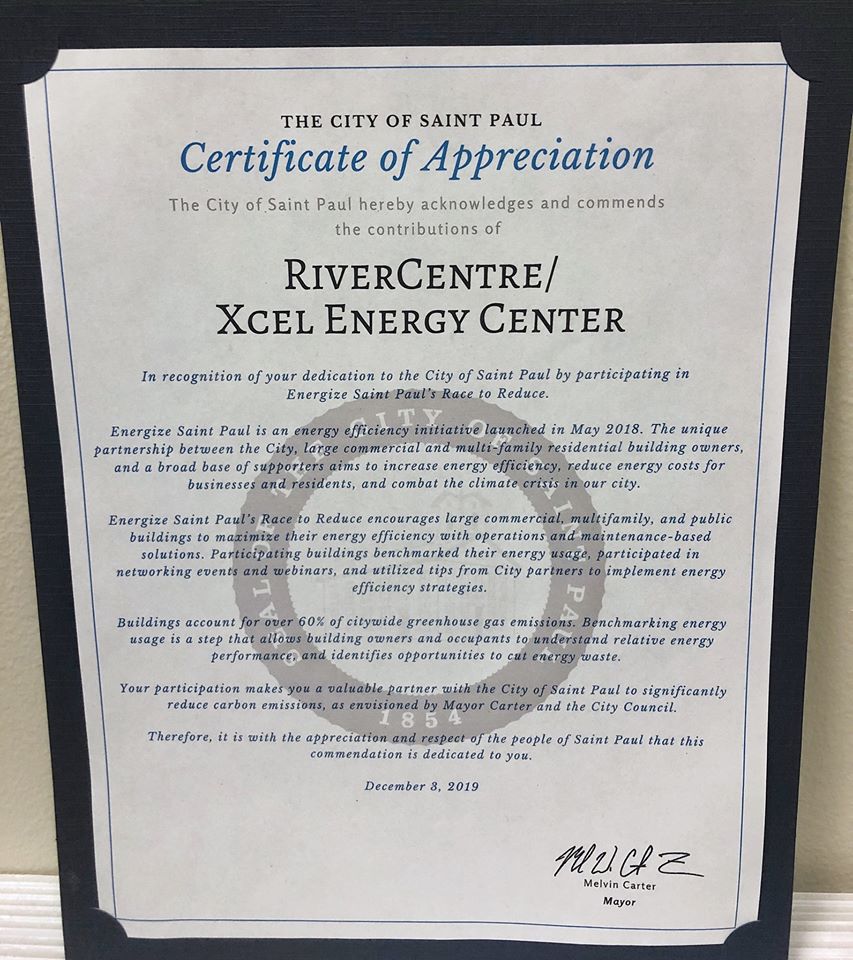 On Tuesday, December 3, Mayor Melvin Carter commended participants of Energize Saint Paul's Race to Reduce at a recognition ceremony held at Bad Weather Brewing Company.
Energize Saint Paul is the City's resource for property owners and residents to increase their energy and water efficiency.
The Race to Reduce program helps owners and managers of large commercial, multi-family, and public buildings maximize their energy and water efficiency with operations and maintenance-based solutions. 2019 participation nearly doubled from the previous year with over 200 commercial, public, and multifamily buildings successfully benchmarking their energy and water usage.
"Taking bold and sustained action on climate change requires collaboration among our public-private sectors, neighbors, businesses, and community organizations," said Mayor Melvin Carter. "This year's Race to Reduce participants are ensuring a prosperous, healthy and livable city for our children and grandchildren."
Building energy use accounts for over 60% of the City's carbon footprint. Benchmarking energy usage allows building owners and occupants to understand relative energy performance, and identifies opportunities to cut energy waste.
Participants receiving commendation include Center for Energy and Environment, CommonBond, City of Saint Paul, Frauenshuh Management, Halverson Blaiser Group, Hamline Church United Methodist, Health Partners, Macalester College, Metro Plains, Metro Transit, Minnesota Department of Administration, Pilgrim Lutheran Church, RiverCentre/Xcel Energy Center, Saint Paul Public Schools, Wellington Management, Wells Fargo Place, West Side Flats and University of St. Thomas.
PHOTOS:
Mayor Carter Speaking
Mayor Carter Speaking (Close-up)
Race to Reduce Recognition Ceremony
Race to Reduce Participants