Nov 5, 2019
2019 Xcel Energy Recognition of Excellence Award Presented to Saint Paul RiverCentre and Xcel Energy Center
View All News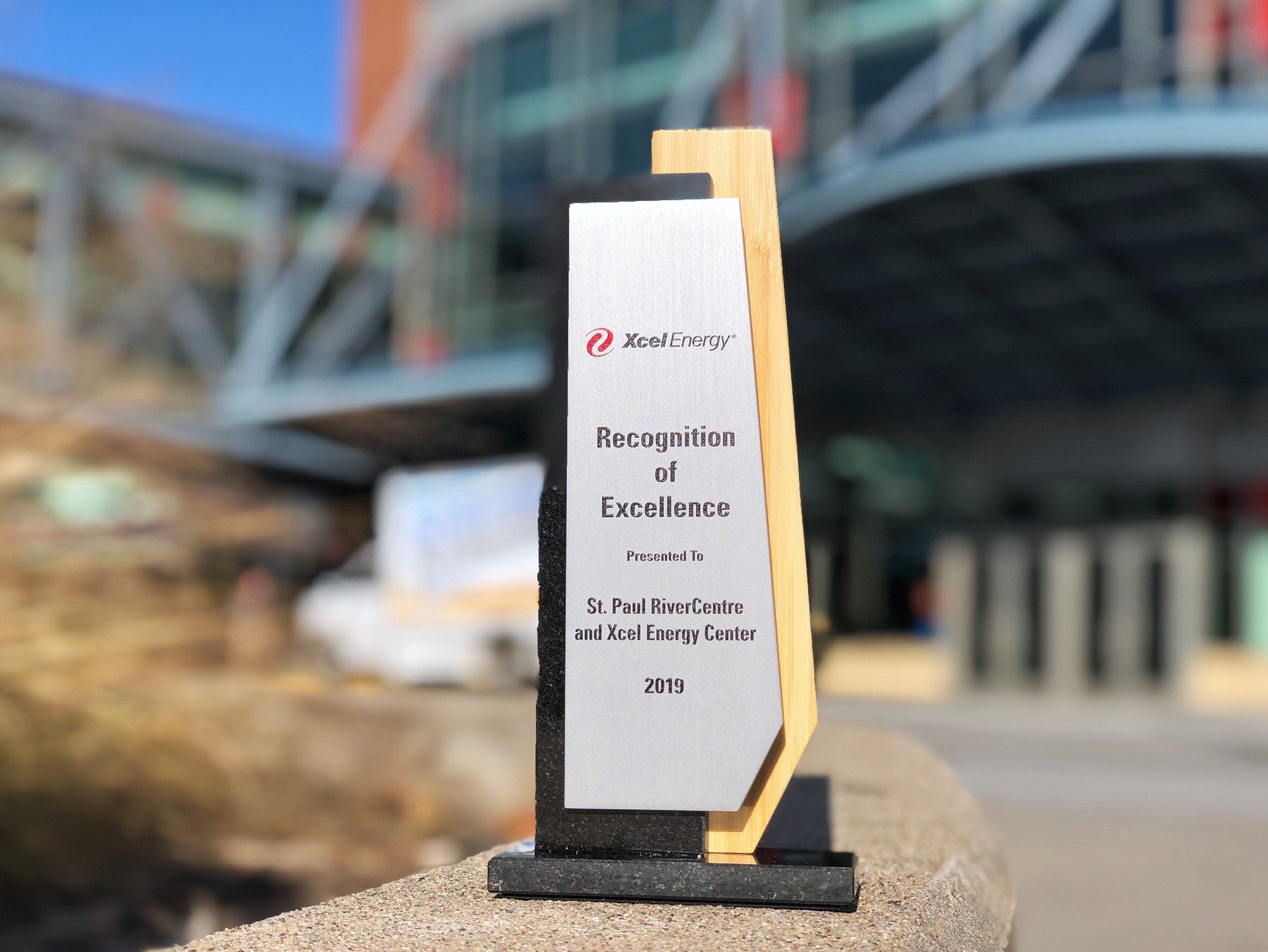 In September 2019, Xcel Energy recognized Saint Paul RiverCentre and Xcel Energy Center with the 2019 Recognition of Excellence Award for their commitment to innovative energy solutions and for demonstrating outstanding achievements in saving energy and reducing carbon emissions in 2018 and 2019.

In 2018-2019, the campus of Saint Paul RiverCentre and Xcel Energy Center:
- Upgraded over 4,000 fluorescent lamps to LED
- Replaced exterior signage with more efficient and attractive LEDs
- Swapped out two areas of interior lighting to higher-efficiency models
- Signed onto the Community Solar Garden program, which means that soon nearly all of Saint Paul RiverCentre's power needs will be covered by locally produced solar electricity.
- Purchased renewable energy through Xcel Energy's WindSource and WindSource for Events programs for many events, including all Minnesota Wild home games.
The facilities were presented with their award at the Energy Solutions Expo on Tuesday, Nov. 5.