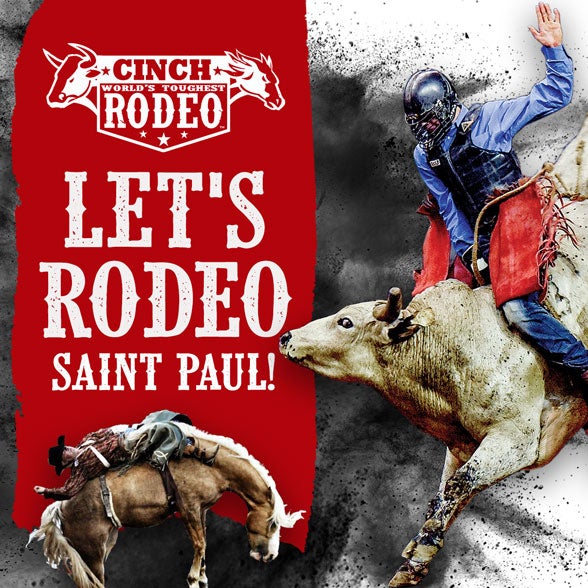 Friday, January 24, 2020 at 7:30pm
Offer expires at 5pm January 20, 2020
Boy Scout Ticket Package - $20/each
Package Includes: One reserved ticket, early access to pre-show Scout Camp on the dirt at 5:30 p.m., plus a rodeo patch (for scouts only). A portion of the proceeds from the sale of these packages will benefit the Northern Star Council. Early access via Gate 1 (main arena entrance along Kellogg Blvd.).
Event Details: The sidewalk ends and the Wild West begins at Cinch World's Toughest Rodeo featuring three fan-favorite events - bareback riding, saddle bronc riding, and the most extreme sport, bull riding. Twelve contestants will compete for the chance to come back for the final winner-takes-all Ultimate Showdown Round. In addition, some of the nation's fastest cowgirls will compete against the clock in the Women's Barrel Racing competition.
Cinch World's Toughest Rodeo will also feature the return of Bull Jumper Emmanuel Lataste. The Frenchman will show off his unbelievable athletic talent and nerves of steel as he takes this extreme sport to another level.
Call (651) 312-3486 to purchase 9+ packages.