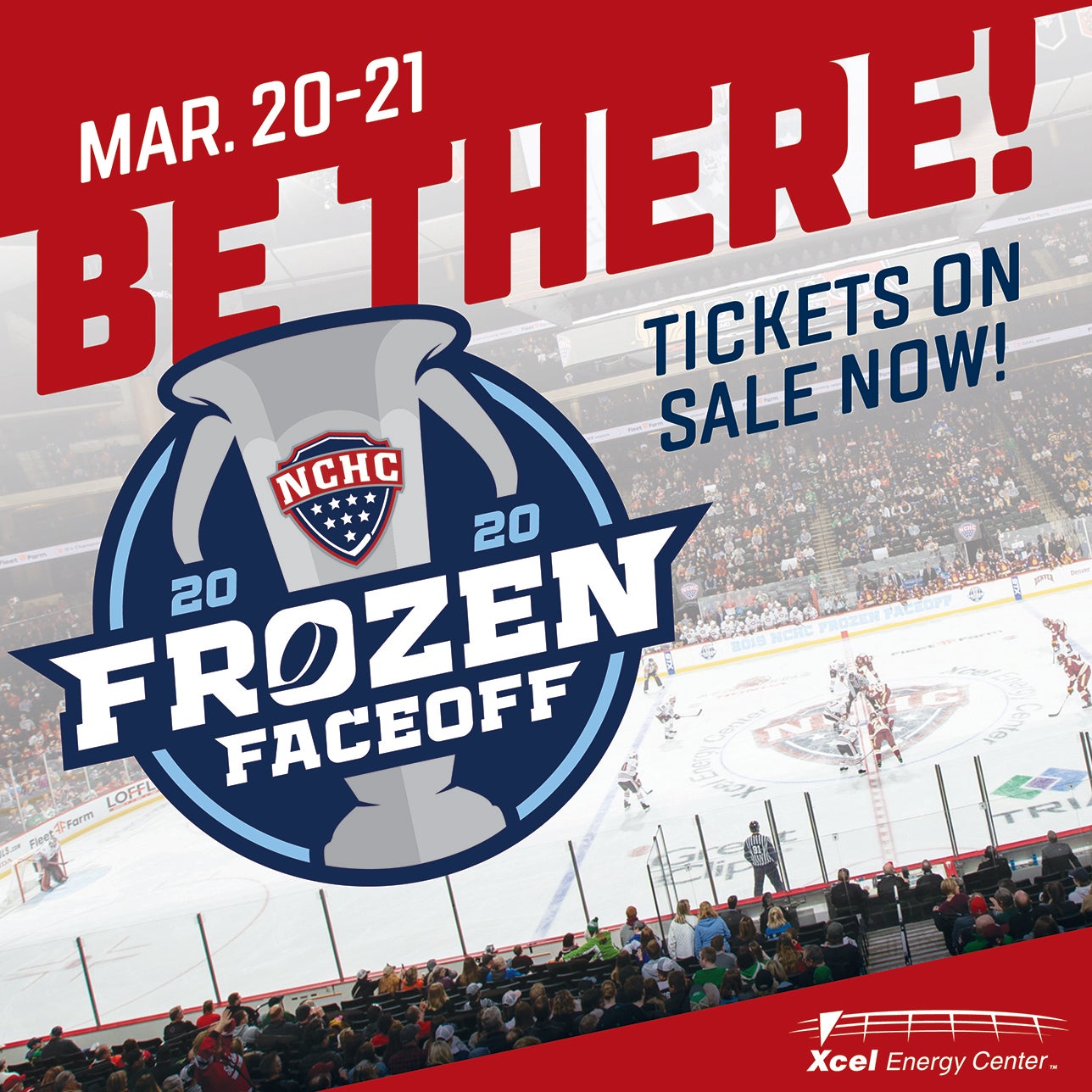 Event Info
The home conference of college hockey's last four national champions returns to Saint Paul and the State of Hockey! Xcel Energy Center is excited to welcome the return of the NCHC Frozen Faceoff on March 20-21, 2020.
All-session ticket packages are on sale now and include two tickets: one ticket to see both semifinals on Friday, March 20 and one ticket to see the third-place game and championship on Saturday, March 21. On March 20, the first semifinal begins at 4:00 p.m. CT with the second game at 7:30 p.m. CT. The following day, the third-place game begins at 3:30 p.m. CT with the championship at 7:30 p.m. CT.
Group Information

Groups (12+) call 651-312-3486.

NCHC Frozen Faceoff Digital Tickets

As the home of the Minnesota Wild, Xcel Energy Center uses the NHL Wild App as the platform for guests to access their NCHC Frozen Faceoff All-Session Ticket Packages purchased as part of the renewal process (September 19 - October 25, 2019) and for NCHC Frozen Faceoff group and suite tickets.

PLEASE NOTE: Tickets purchased via Ticketmaster.com are accessed using the Ticketmaster app.

Tom Reid's Hockey City Pub - Official Post-Game Party Location

Tom Reid's Hockey City Pub is the Official Post-Game Party Location for all NCHC Frozen Faceoff fans. Tom Reid's Hockey City Pub is a family restaurant and sports pub located two blocks from Xcel Energy Center in Saint Paul. Owned by a former NHL defenseman, fans can enjoy food and drink specials at this signature hockey themed establishment during the tournament.