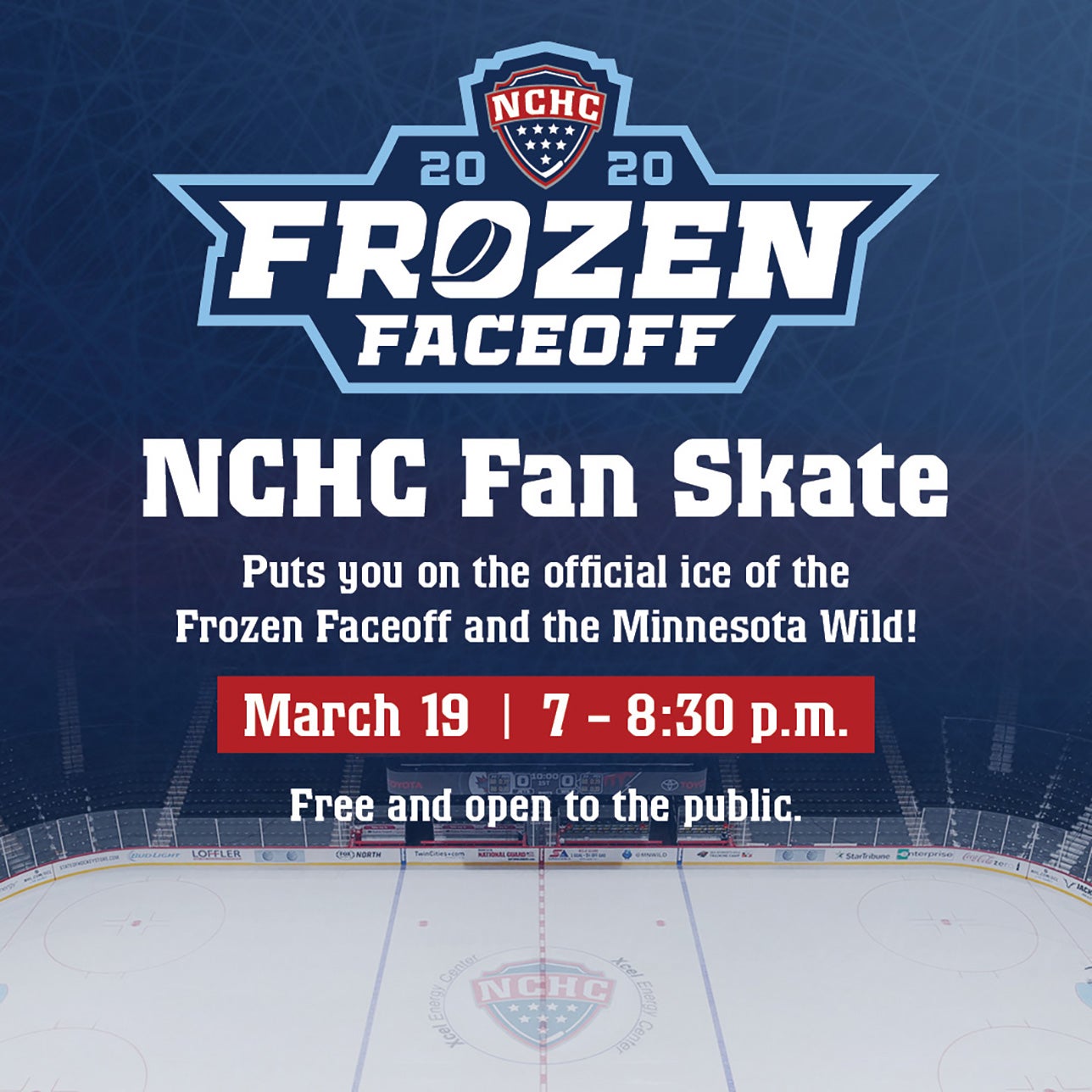 Event Info
NCHC Fan Skate puts you on the official ice of the Frozen Faceoff.

Thursday, March 19
7 - 8:30 p.m.

Gate 1 opens at 6:30 p.m.

Bring your skates! Rental skates are not available at the venue. Sticks, pucks, etc. are not allowed on the ice during open skate. All skaters are required to sign a waiver.