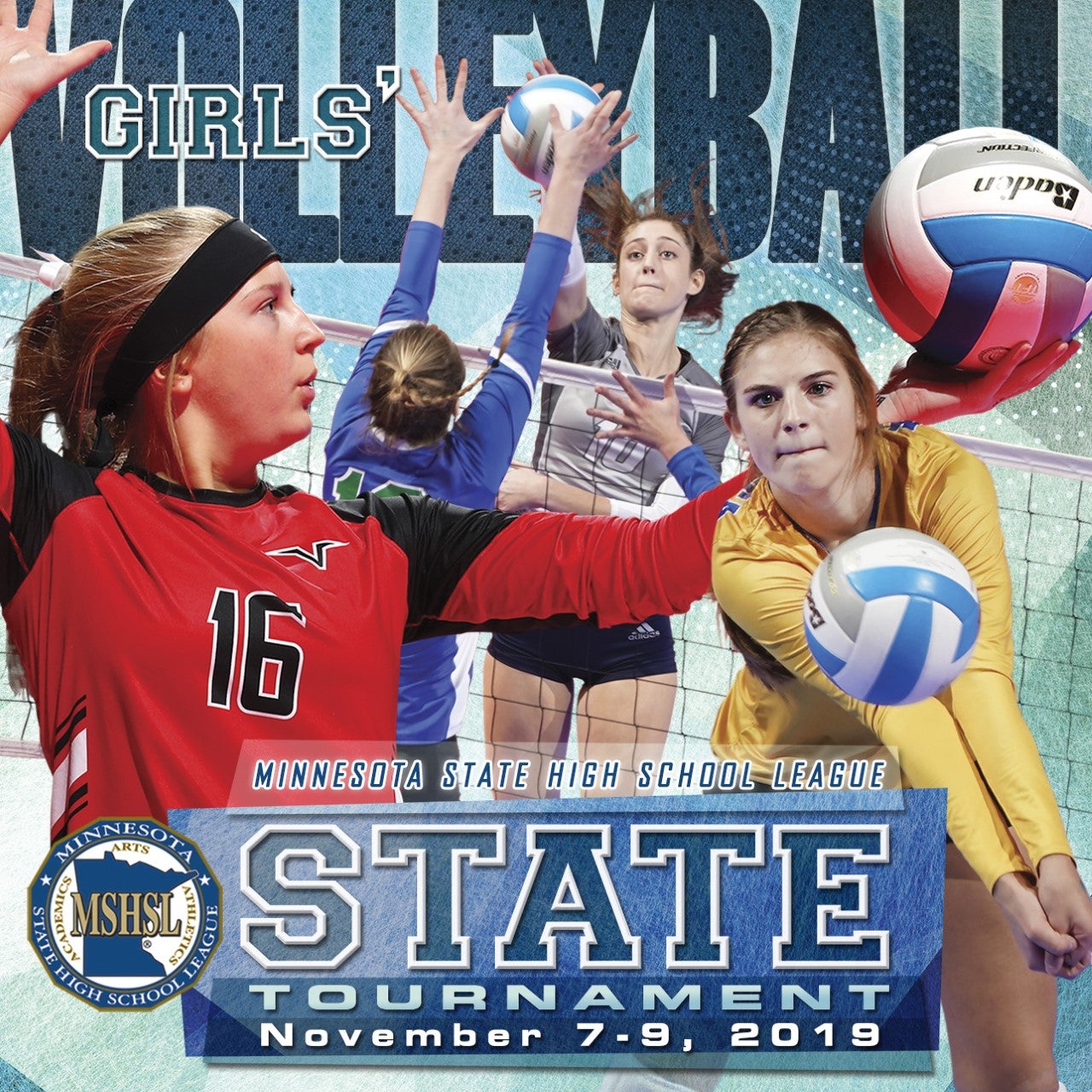 MSHSL Girls' State Volleyball Tournament
MSHSL Girls' State Volleyball Tournament
Event Info
Single session tickets may be purchased online via Ticketmaster.
Tickets are $16 adults / $10 students (K-12) and subject to applicable fees. There are no 'in and out' privileges with single session tickets. Children not yet in kindergarten do not require a ticket.
Delivery of online tickets will be via QR code for entry with a mobile device/smartphone. After purchase, manage your tickets via Ticketmaster Account Manager.
Daily session wristbands are only available for purchase in person at the Xcel Energy Center Box Office.
Tickets at the Xcel Energy Center Box Office

The Xcel Energy Center Box Office opens at 8 a.m. on competition days and sessions begin at 9 a.m.

Single session tickets: $16 adults / $10 students (K-12). There are no 'in and out' privileges with single session tickets.

Daily session wristbands: $26 adults / $17 students (K-12). Daily session wristbands allow for 'in and out' privileges and are only available for purchase at the Xcel Energy Center Box Office.

Children not yet in kindergarten do not require a ticket.

The Xcel Energy Center Box Office is located in the main lobby at the southeast entrance of Xcel Energy Center (Gate 1).

There are NO Ticketmaster convenience charges on tickets purchased at the box office. Beginning October 28, advance tickets may be purchased at the box office during its regular business hours of 10 a.m. - 6 p.m. Monday - Saturday.

Bag Policy

In an effort to provide a safe environment, Xcel Energy Center limits the size and type of bags allowed inside the arena. Fans are encouraged to leave non-essential items at home. Fans can only carry into the arena the following style and size bag:

SPECIFIC TO MSHSL VOLLEYBALL: Clear tote (plastic, vinyl or PVC) that does not exceed 12" x 6" x 12" or a plastic storage bag that is maximum one gallon, resealable and clear.
Small bags, such as a small clutch purse, that are approximately the size of a hand with or without a handle or strap will be allowed but must not exceed 5" x 8".
Single compartment cinch style bags
Guests with bags not meeting guidelines will be asked to return them to a vehicle or utilize the onsite bag check. Bag check is available for a fee through binbox and is located at Gate 1. Xcel Energy Center is not responsible for items left at any of the gates