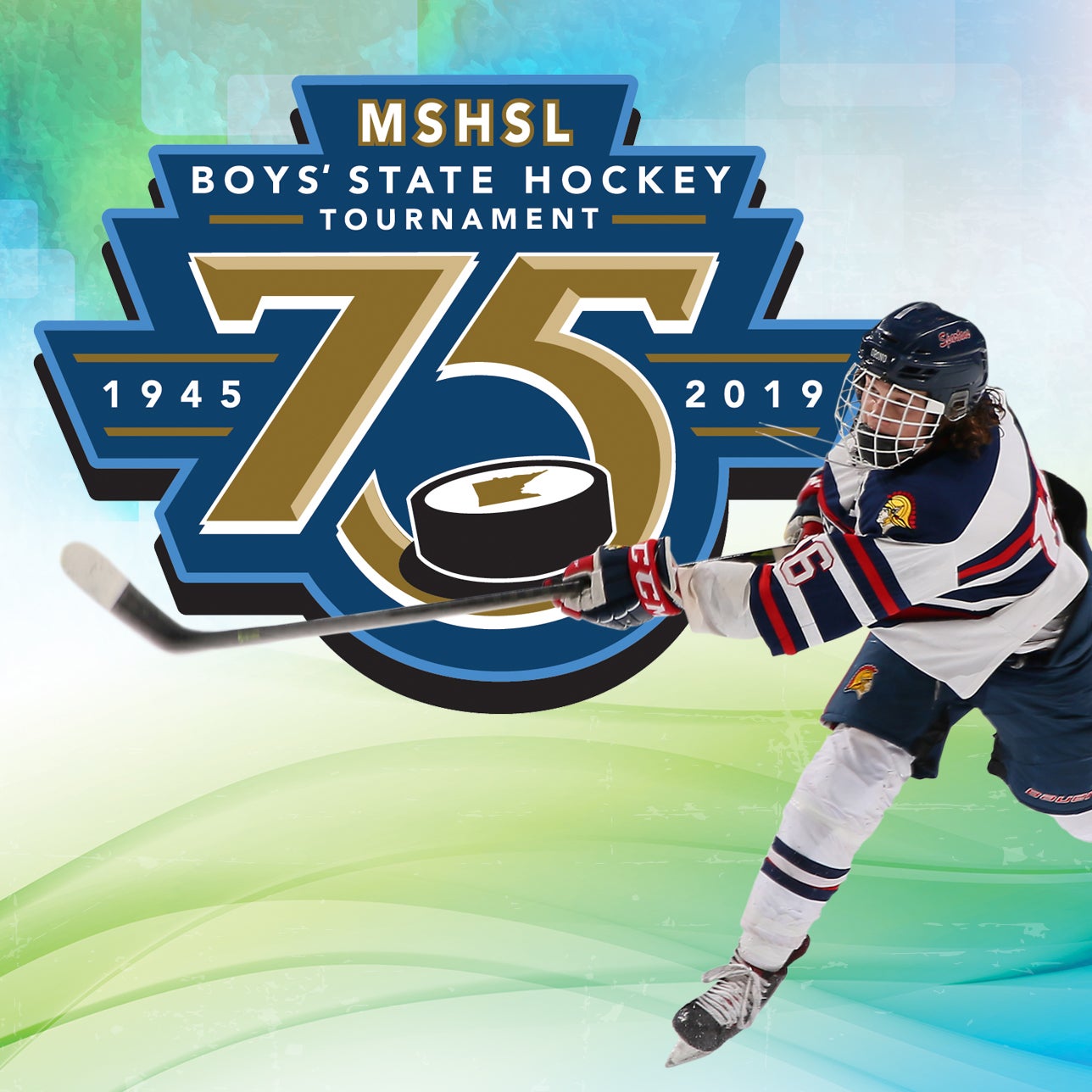 MSHSL Boys' State Hockey Tournament
MSHSL Boys' State Hockey Tournament
Event Info
Tickets for the 2019 MSHSL Boys' State Hockey Tournament Class A sessions are available for advance purchase beginning Monday, Feb. 25 at 10 a.m. Advance tickets are available for purchase online via Ticketmaster and in person at the Xcel Energy Center Box Office during regular box office hours. The Class A sessions are general admission seating. There are no additional Ticketmaster fees for purchasing in advance online.
Purchase Class A tickets (this link will be active Feb. 25)
Single session Class A tickets at Xcel Energy Center are $19 for adults and $12 for students (K-12).
Single session tickets for the 2019 MSHSL Boys' State Hockey Tournament Class AA sessions are very limited and go on sale at the Xcel Energy Center Box Office one hour prior to the start of the first game of each Class AA session. Single session Class AA tickets are sold on a first come, first served basis, are limited and subject to availability. Single session Class AA ticket sales are limited to two per person. Be prepared to arrive early and stand in line for these tickets should they be available.
Single session tickets for Class AA at Xcel Energy Center are $19 for adults and $12 for students (ages 2 and up through 12th grade).
Season books for Class AA are sold out. There is a waiting list for these books; estimated wait is 10 years. Join the waiting list.
For both Class A and Class AA, single session tickets are valid for the two games to be played during that session.
MSHSL Tournament Bag Policy

Xcel Energy Center encourages you to not bring a bag to the event or to limit the size of the bag that you bring. Small purses, diaper bags and cinch style/drawstring backpacks are permitted with inspection.

Oversized bags, including regular school style backpacks, are prohibited.

Outside food and beverage is prohibited.

For more information, please contact the Guest Experience Team at [email protected] or 651-726-8200.

MSHSL Sign Policy

Hand held signs, which do not obstruct the view of others, will be permitted provided they are in good taste. Signs not in good taste will be removed.

Mobile Entry

Pro tip for faster mobile entry: Add your tickets to your phone's "wallet" and have a fully charged battery.

Mobile tickets are accessed with a smartphone via the Ticketmaster app or mobile site in a QR code format and scanned at the gate for entry.

Once you are within 48 hours of your event, log on to your Ticketmaster account and add the mobile tickets to your Apple Wallet/Google Wallet app. Once you have added to the app, your QR code will be accessible for entry. This bypasses the need for Wi-Fi or cellular data at the gates.

Guests are reminded to fully charge their smartphones prior to arriving at the venue in order to access mobile tickets. More mobile entry information.