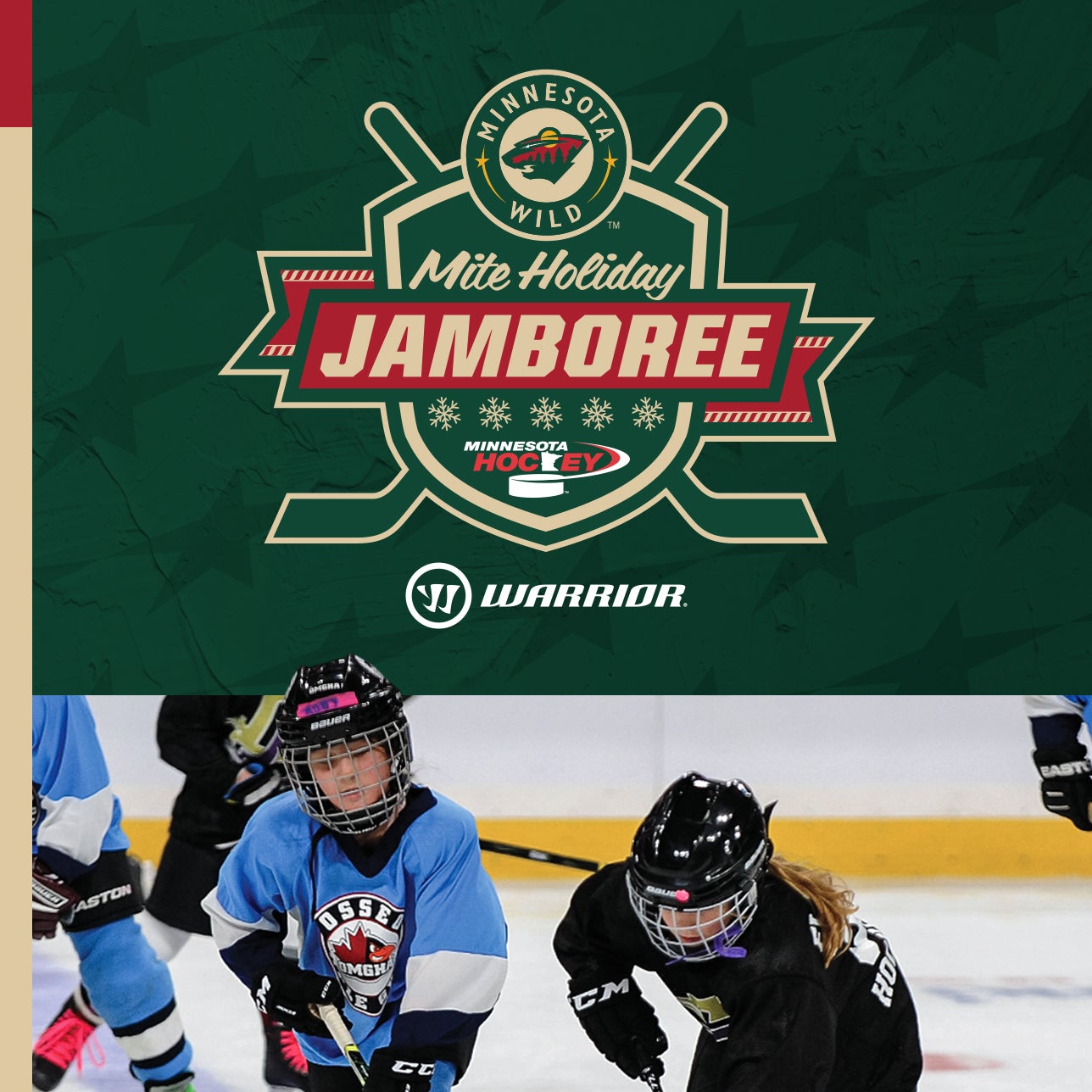 Event Info
The Minnesota Wild, in partnership with Minnesota Hockey and Warrior, will host the 6th annual Mite Holiday Jamboree on December 27 and 28 at Xcel Energy Center in downtown Saint Paul. Boys and girls from across the state are invited to participate.
Cost: $250 per team
The jamboree is open to a total of 64 teams, ages 8 and under.
32 teams - 8U Girls (Morning of December 27 and afternoon of December 28)
32 teams - 8U Youth (Afternoon of December 27 and morning of December 28)
Each team will play a total of two 30-minute half ice games. All games will be played at Xcel Energy Center.
Teams will be sharing locker rooms and benches during the games.
Teams will be randomly assigned to which day they will play.
The game schedule will be made available Monday, December 5.
Additional terms of registration:
Age 6 and under and Mini-Mite teams are not eligible to participate.
Please note that we will only accept two teams per association. Associations can be represented by two youth teams; or two girls teams; or one youth team and one girls team.
Teams will be accepted on a first-come, first-served basis.
Teams that were unable to register first will be automatically placed on a wait list and notified in the event a team drops out.
Registration is full. To be added to the waitlist, click the button below.
Questions? Please contact Kalli Funk at kalli.funk@wild.com.