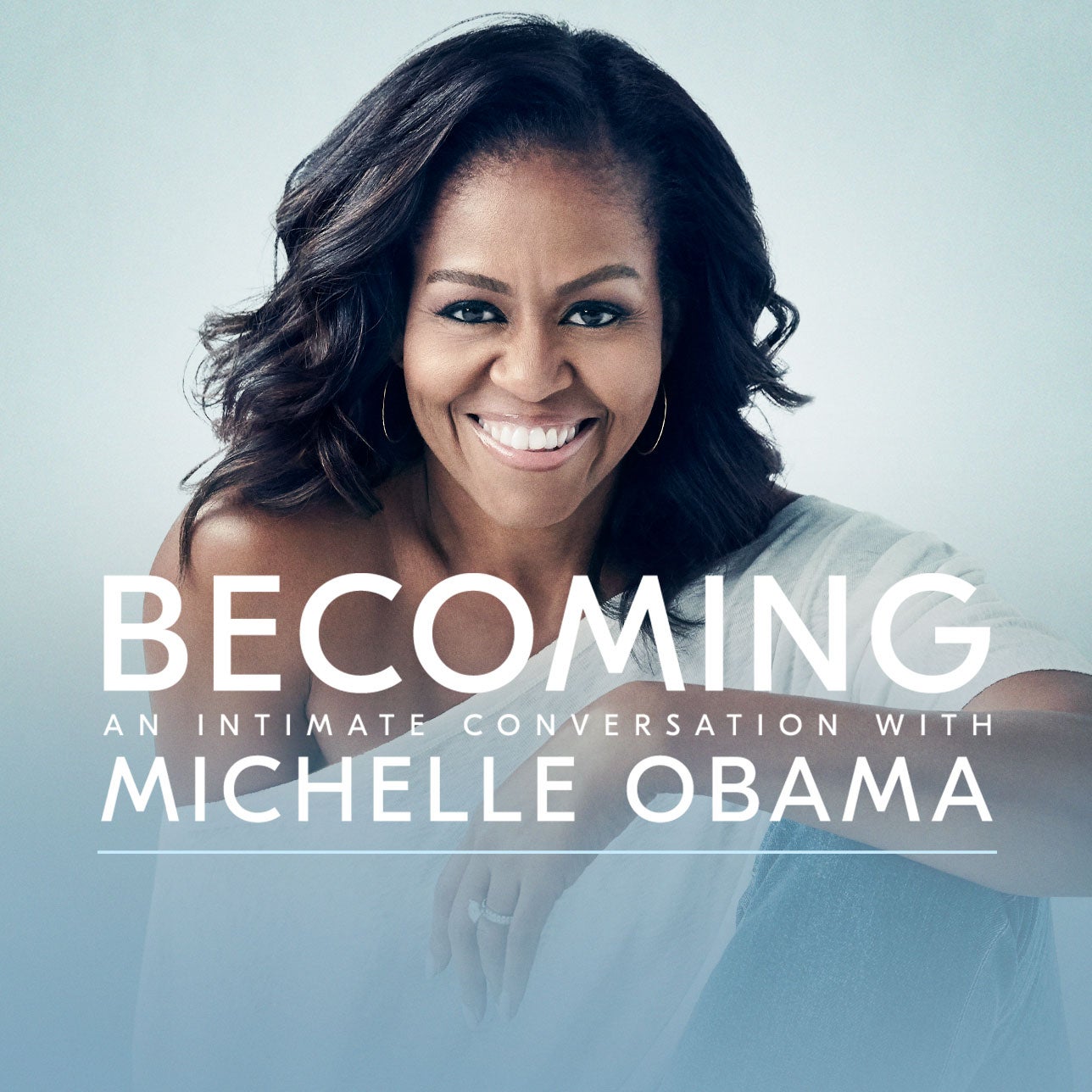 Event Info
After a highly successful 2018 12-event arena tour across 10 cities, additional dates and cities have been added to Becoming: An Intimate Conversation with Michelle Obama.

Attendees at Mrs. Obama's events will hear her honest reflections on the experiences and events, both public and private, that have shaped her, from her childhood on the South Side of Chicago to her years as an executive balancing the demands of motherhood and work, to her years spent at the most famous address in the world. Michelle Obama has emerged as one of the most iconic and compelling women of our era. As First Lady of the United States - the first African-American to serve in that role - she helped create the most welcoming and inclusive White House in history, while also establishing herself as a powerful advocate for women and girls in the U.S. and around the world.
Michele Norris will serve as moderator. Norris is one of the most trusted voices in American journalism. She is the former host of NPR's All Things Considered and Founding Director of The Peabody Award-winning Race Card Project. Norris is the author of The Grace of Silence and has worked for ABC News, The Washington Post, The Chicago Tribune, and The Los Angeles Times. Her work has been honored with Emmy, Peabody, Livingston, AP Feature Writing, International Women's Media Foundation and DuPont Awards. She is the Executive Director of The Bridge, the Aspen Institute's program that uses narrative exchange to create connections among people of different backgrounds and perspectives. Norris was born and raised in Minneapolis.

"I couldn't be more excited to visit even more cities across the country and around the world," Mrs. Obama said. "I've been so humbled by the response to the tour thus far and the overwhelming interest we've received from so many communities we weren't able to visit this year. That's why I'm thrilled that we're able to expand our conversations to these new settings and wider audiences. I can't wait to continue the discussions that have been so meaningful for me and, I hope, for so many others."

BECOMING was released on Nov. 13, 2018 in the U.S. and Canada by Crown Publishing, a part of Penguin Random House, as well as in 33 languages around the world. Since its publication, BECOMING became an instant No. 1 New York Times bestseller after one week of sales, and has sold more than 3 million units in all formats and editions in the U.S. and Canada.
Dining Options

Book Drive inspired by Michelle Obama

Bag Policy

Mobile Entry