Girl Scout Ticket Offers
Visit this site often for special offers, discounted tickets and more!
Marvel Universe LIVE! Age of Heroes
Event Dates/Times: Friday, Dec. 8, 2017 at 7pm and Saturday, Dec. 9, 2017 at 11am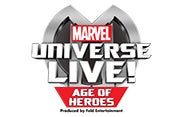 Offer coming soon!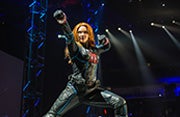 GIRL POWER! This all new show unites some of Marvel's greatest Super Heroes including Black Widow, Gamora, Wasp, Iron Man, Captain America, Thor, Black Panther and Hulk against some of the most threatening villains that the universe has to offer. Witness cutting-edge special effects, aerial stunts and video projection in this incredible adventure.

The leading ladies in "Marvel Universe LIVE! Age of Heroes" say channeling their strong characters every day makes them feel stronger both on and off the stage. They hope their audience feels the same way.
Female Super Hero Interview Enjoy a special interview with some of the female Super Heroes.
Tickets are based on availability. Events with special offers and/or discounts available are listed. If you are interested in purchasing tickets to other events at Xcel Energy Center, visit the event calendar. Thank you.