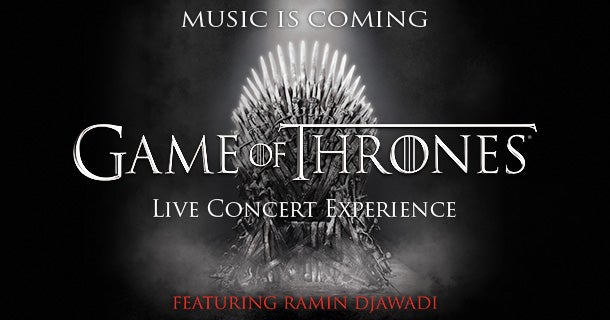 February

20

, 2017

8:00 PM

Starting at $39.50 (Groups 10+ call 651-312-3486)

7:00 PM
Game of Thrones® Live Concert Experience
Enter the world of Westeros with the Game of Thrones® Live Concert Experience - an immersive music and visual experience that will bring the Seven Kingdoms to life on a scale never seen before. Using state-of-the-art technology, Game of Thrones® composer Ramin Djawadi, along with a full orchestra and choir, will take fans on a musical journey through the realm - from King's Landing to Winterfell, along the northern stretches of the Kingsroad to The Wall and across the Narrow Sea to Braavos, Meereen and beyond. Fans of the groundbreaking, critically-acclaimed and Emmy® Award-winning show will finally have an opportunity to immerse themselves in the Game of Thrones® universe through the breathtaking score created by Ramin Djawadi.

Groups (10+) call 651-312-3486. Click here for more information.

PLEASE NOTE: The show date for the Game of Thrones® Live Concert Experience in Saint Paul has been rescheduled to Monday, February 20 at 8 p.m. As a result of the enormity of the tour's production, time required for stage construction and an ambitious routing schedule, the tour needed to alter the tour stops and apologizes for any inconvenience this may cause you. Tickets from the original date (February 17) will be honored for the newly scheduled date. If needed, refunds will be made available at the original point of purchase.

Ticket Reminder: If you choose the PDF delivery for tickets to our events, you MUST print the tickets. They will not scan from your phone. Click here for more information.