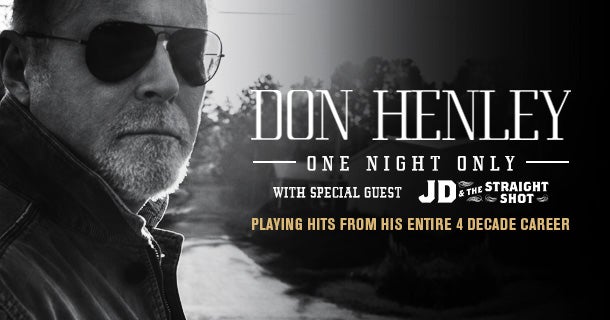 June

18

, 2017

7:30 PM

Starting at $79.50

6:30 PM

JD & The Straight Shot
Don Henley
A respected, popular and critically celebrated musical artist, Don Henley is a founding member, vocalist and songwriter of the Eagles, one of the most influential bands in America. Henley's solo career is acclaimed with such hits as "Dirty Laundry," "Heart Of The Matter," "Boys Of Summer," "The End Of The Innocence," and "All She Wants To Do Is Dance."

He was inducted into the Rock & Roll Hall of Fame in 1998, and received the Kennedy Center honors last year as a member of the Eagles.

Mobile Entry: Mobile tickets are like an airline boarding pass which can be accessed with a smartphone via the Ticketmaster app or mobile site in a QR code format and scanned at the gate for entry. Click here for more information.

Print-at-Home Tickets: If you chose the PDF delivery for tickets to this show, you MUST print the tickets. They will not scan from your phone. Click here for more information.