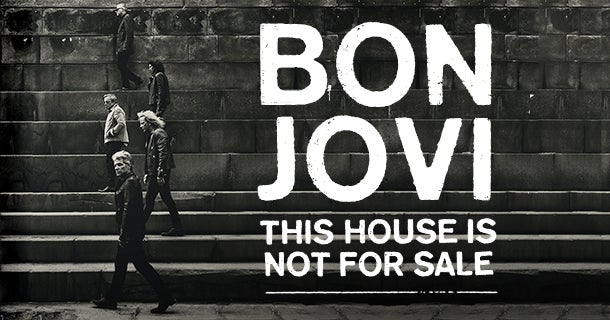 March

27

, 2017

7:30 PM

Starting at $19.75

6:30 PM

Step Rockets
Bon Jovi
Grammy Award®-winning band Bon Jovi have newly added dates to their This House Is Not for Sale Tour. Arena crowds will rock out to the band's anthems, fan-favorites and new hits from their newly released 14th studio album, This House Is Not for Sale, which debuted at No. 1 on the Billboard 200 chart.

Ticket Reminder: If you choose the PDF delivery for tickets to our events, you MUST print the tickets. They will not scan from your phone. Click here for more information.

Join us for happy, happier and happiest hour before the show!

Happy Hour
Xcel Energy Center will host a happy hour for fans at Gate 1 from 5:30 - 7:30 p.m. The event is free and open to the public and will feature happy hour pricing.

Happier Hour
The Mich Golden Light Fan Zone, located at Gate 4 of the arena, will open at 5:30 p.m. and will offer happy hour pricing from 5:30 - 6:30 p.m. plus a full-service bar and dinner menu.

Happiest Hour
Join us for dinner before the show at Jack Daniel's Old No. 7 Club. This private space on the RBC Wealth Management Club Level allows you to enter the arena, relax and enjoy dinner and drinks before heading to your seats. Plus happy hour pricing from 6 - 7 p.m. with dinner purchase. Call the reservation line at 651-726-8400 or click here to make an online reservation through Resy.