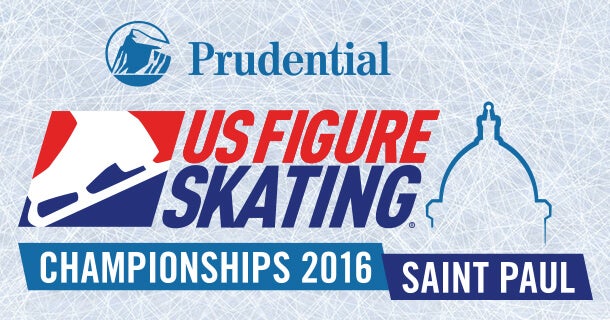 January

15 - 24

, 2016

Ticket Packages $395 / $495 / $595 / $895 / $995 (Groups 12+ call 651-312-3486)
2016 Prudential U.S. Figure Skating Championships
U.S. Figure Skating has selected Saint Paul as the host city for the 2016 Prudential U.S. Figure Skating Championships on January 15-24, 2016 at Xcel Energy Center.
The annual event, held since 1914, is the nation's most prestigious figure skating event, with past winners including Michelle Kwan, Kristi Yamaguchi and Scott Hamilton. The city of Saint Paul also hosted the 2008 U.S. Championships. Champions included 2010 Olympians Mirai Nagasu, Evan Lysacek and Tanith Belbin and Ben Agosto.
"We look forward to returning to Saint Paul for the U.S. Figure Skating Championships," said U.S. Figure Skating Executive Director David Raith. "The city did a great job of hosting our event in 2008, and our athletes, coaches and officials will be excited to compete once again at Xcel Energy Center."

Sign up to receive the latest news and information.

All-Event Ticket Packages include a reserved seat to all senior, junior and novice level competitions at Xcel Energy Center plus general admission to specified practice sessions at Xcel Energy Center and intermediate and juvenile competitions at Bloomington Ice Garden.* Packages are available for $395, $595, $895 and $995 per package.

Champions Ticket Packages are $495 and include a reserved seat to competitive sessions scheduled at Xcel Energy Center beginning Wednesday, Jan. 20, 2016, through Sunday, Jan. 24, 2016. Champions Ticket Packages include all senior level competitive events.*

Visit 2016uschampionships.com to purchase ticket packages and to find details on event partners, volunteering, accommodations and more.
Groups 12+ call 651-312-3486 or email [email protected]. Click here for more information.

*Subject to change. The Official Schedule of Events will be posted as soon as it is made available from U.S. Figure Skating. Skating Spectacular tickets may be purchased separately at a later date.

Seating Chart

Frequently Asked Questions
Add to Calendar
Friday, January 15, 2016

TBA

Saturday, January 16, 2016

TBA

Sunday, January 17, 2016

TBA

Monday, January 18, 2016

TBA

Tuesday, January 19, 2016

TBA

Wednesday, January 20, 2016

TBA

Thursday, January 21, 2016

TBA

Friday, January 22, 2016

TBA

Saturday, January 23, 2016

TBA

Sunday, January 24, 2016

TBA